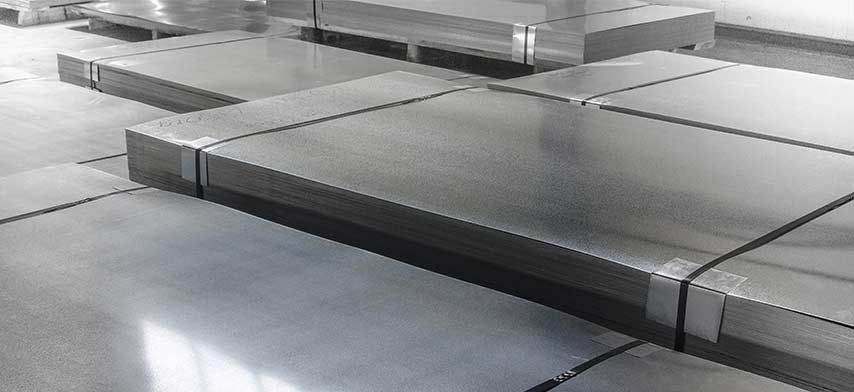 Sheets and Plates
Sheets and plates in standard dimensions:
1000 x 2000 mm | 1250 x 2500 mm | 1500 x 3000 mm
(with surplus + 20 mm available)
---
EN-AW 1050A H14 / H24 / 0 / H112

Thickness from 0,2 mm up to 80,0 mm

EN-AW 5005 H14 / H24

Thickness from 1,0 mm up to 3,0 mm

EN-AW 5754 H22 / 0 / H111

Thickness from 0,5 mm up to 140,0 mm

EN-AW 5083 0 / H111 / AC

Thickness from 2,0 mm up to 220,0 mm

EN-AW 6082 T4 / T6 / T651

Thickness from 1,0 mm up to 250,0 mm

EN-AW 7075 T6 / T651

Thickness from 1,5 mm up to 220,0 mm

EN-AW 2017A T4/T451

Thickness from 5,0 mm up to 100,0 mm
---
The material is produced according EN-573-3/485-1/485-2/485-3/(485-4)
Certification EN 10204-3.1 is available.
Heavy Metals for Shipbuilding and Industry
Furthermore we are able to offer the following heavy metals:
Copper Bars (CW 004A / CW 021A)
Copper Pipes (CW 024A)
Copper Sheets E-Cu (CW 004A)
Copper Sheets SF-Cu (CW 024A)
Copper Plates SE-Cu (CW 021A)
Brass Bars (CW 614)
Brass Pipes (CW 508L / CW 706R)
Brass Sheets MS 63 (CW 508L)
Brass Plates MS 58 (CW 612N)
Condenser Tubes according DIN 86019 and EN 12451 (CW 702R / CW 352H / CW 354H)
---
Further alloys, dimensions, coils, cuttings (cut to size an d cut to length), disks, foil protection etc. can be delivered. Documentations, Certifications and Norms on request.
Back to top