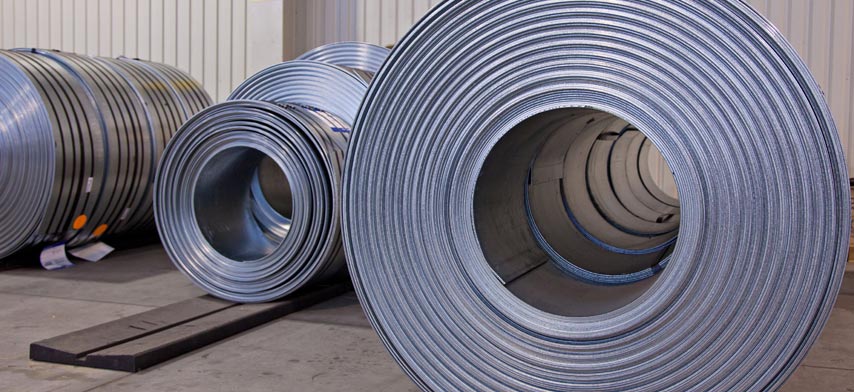 Products and Materials
Aluminium support material EN-AW 3105 H12 / H44 / H111  as coils or sheets up to 6000 mm in length. 1000,1250,1500,1600 mm wide. Other support material available upon request.
All conventional coatings can be provided –
polyester, polyurethane, PU/PA, PVDF and high quality Pulcolam polyester powder.
The range of colours include RAL and NCS, as well as customers customised colours.
Material comes in thickness ranging from 0.3 mm to 3 mm. Individual customer specifications can be accommodated quickly and flexibly with our extremely good value solutions. In most cases, each type of coating can be applied to one or both sides, with different degrees of gloss and structured surfaces.
To ensure the highest quality, we always apply two layers of coating – primer and finishing coat. Protective coating on the rear side. When powder coating, the rear side is coated with zirconium (in compliance with the ROHS directive).
We work with approved manufacturers for the shipbuilding industry.
Fire protection class A2, s1,d0

Back to top