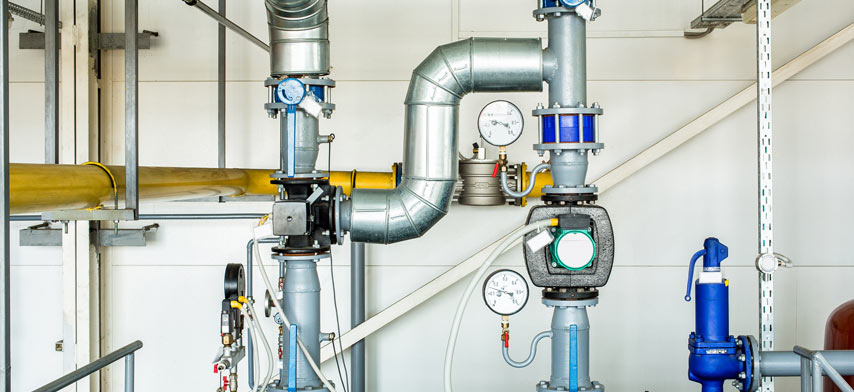 Technology Services
We provide the following servicing, maintenance and repair:
Inspection

Planned Maintenance

Maintenance & Repair

Spare & Wear Parts

Assembly

Disassembly

Modernisation

Retrofitting

Welding

Pipeline Engineering

Construction Supervision

Commissioning
---
Before maintenance and repair operations begin, we carry out a professional inspection.  The results from this inspection are recorded and we will liaise with you to agree the necessary and recommended measures to be put into place.  These have a definite impact on prolonging the life of machines and plants. Our experienced technicians are at hand to carry out regular operations, and also come to the rescue for urgent problems.
We offer planning assistance, and help with the assembly and disassembly of machines and equipment, as well as modernisation.
Planned Maintenance
Regular planned maintenance helps prevent breakdowns and ensures maximum availability of equipment. Maintenance is carried out in line with a maintenance schedule – either your existing schedule, or one we draw up together. All maintenance work is planned in such a way that it causes minimum disruption to your daily manufacturing operations.
Maintenance & Repair
Today, maintenance and repair have come a long way from simply being a matter of changing parts and getting manufacturing equipment back up and running. Sophisticated technical systems demand sophisticated skills, as well as the necessary experience in maintenance and repair.  You can rest assured that our service team have many years of experience under their belts. Maintenance and repair work on electric equipment, electronics and steering mechanisms is carried out in association with our long-standing, skilled partners.
---
Over the years, we have built up close working relationships with our partners, who support us with their services. These include:
Kolless GmbH

(steel sheet processing, equipment manufacturing)

Heinrich Rönner Gruppe

BVT

(steel construction, flame-cutting and shaping technology)

USM Unterweser Stahl- und Maschinenbau GmbH 

(steel construction, steel hydraulic engineering, ship repairs)
Back to top